The new sci-fi animated film Dawn (a.k.a Bokura no Yoake) received a new trailer and key visual today as the production committee promotes its upcoming premiere on October 21 in Japan.
The Dawn the trailer features the film's theme song 'Itsushika', performed by Daichi Miura.
It also shows Yūma and his friends, as they encounter the alien being Nigatsu no Reimei-gou, and go on an adventure to uncover a secret that has been hidden on Earth for millions of years.
New Dawn The key visual features Yūma, Honoka, Shingo, Ginnosuke, and Yūma's pet robot Nanako gazing into the night sky, and also confirms the film's October premiere. (see below)
The next Dawn The anime is based on the manga series by Tetsuya Imai. It is directed by Tomoyuki Kurokawa (director of episodes of Psycho Pass 3) in his first feature film as a director.
The screenplay was written by Dai Satou (The words are bubbling like sodas), with character designs by Takahiko Yoshida (Cells in action!) based on pomodorosa's original drawings.
ZERO-G is in charge of anime production.
Kodansha has licensed the manga for release in English, which will take place in the spring of 2023. They have this to say about the Dawn ground:
It's the year 2038, but more importantly, it's summer. A little boy named Yūma is obsessed with the imminent return of Comet d'Arville. One day, he sneaks onto the roof of a building and finds something even more amazing, something out of this world.

Now, Yūma and his friends, and his hovering autopet Nanako, must work together to uncover a secret that has lain dormant on Earth for years, as the dawn dawns on a new era for him and for humanity.
Look at the news that just came out Dawn trailer below, and notice its gorgeous art style.
A style that, to me, means it will be easy on the eyes when released.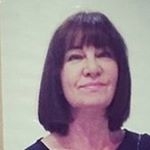 Latest posts by Michelle Topham
(see everything)