The Leo Carty 'Legacy' exhibition opened at the Cane Roots Art Gallery in Christiansted town center during Art Thursday and will run until May 27, Tuesday-Saturday, 12-5 p.m. h.
The late artist's work has been reproduced and framed with several renditions of historic St. Croix churches. There are also "breathtaking beach scenes highlighted by his mastery of color and value". Nineteen works show the early years of the breadth and depth of Carty's Impressionist style as it captures his beloved island.
Leo's youngest son Stefan founded Carty Fine Art Studios in commemoration of the 10th anniversary of his father's death. In 2021 he presented at the Cane Roots Art Gallery the exhibition 'Remembrance' which featured over 20 selections from the Carty Collection which raised funds for the Leo Carty Fine Arts Fellowship.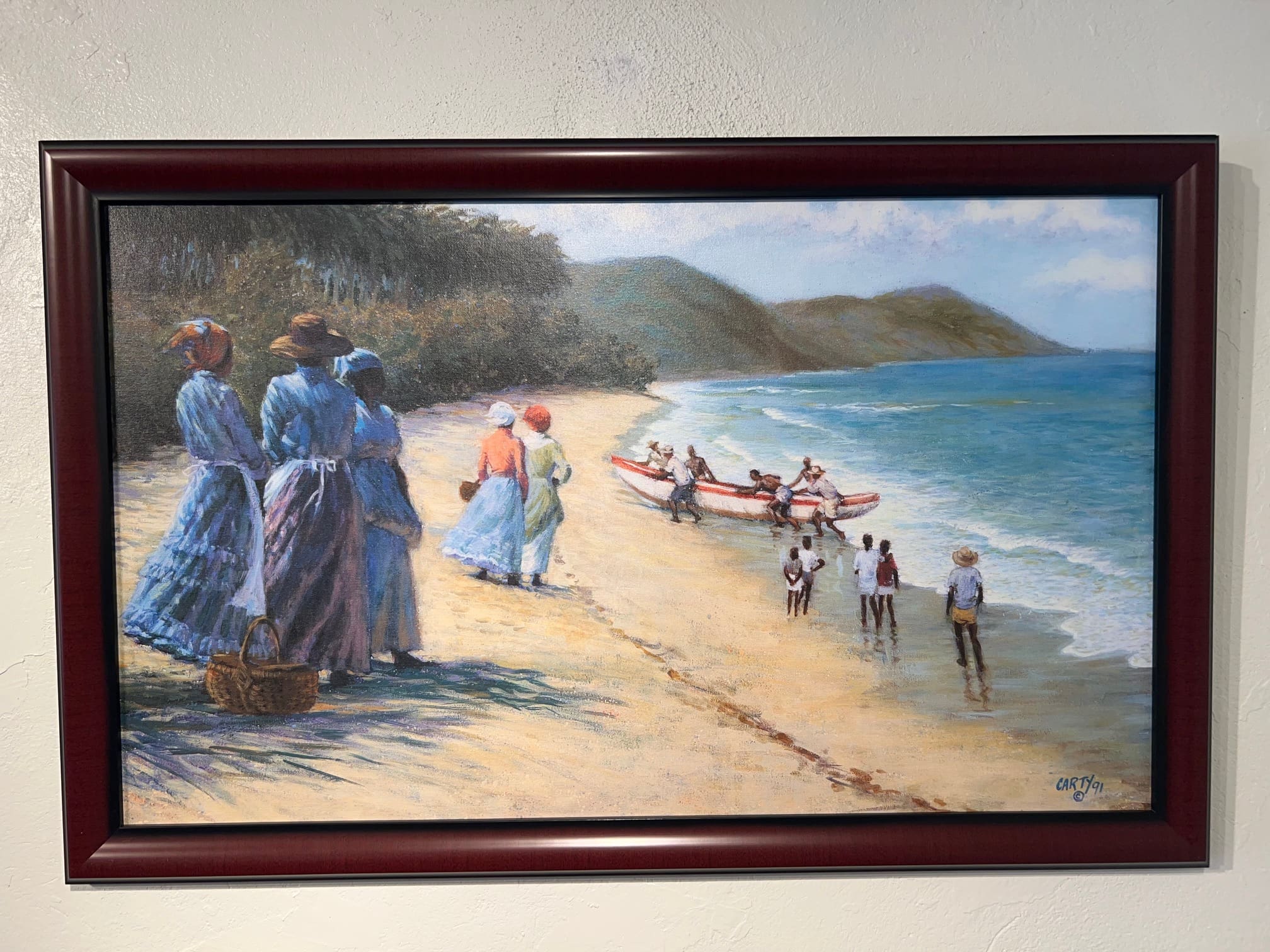 This year Stefan returned with more works by Leo that preserve the legacy of the many years his father worked, taught and developed his unrivaled style of black culture through art.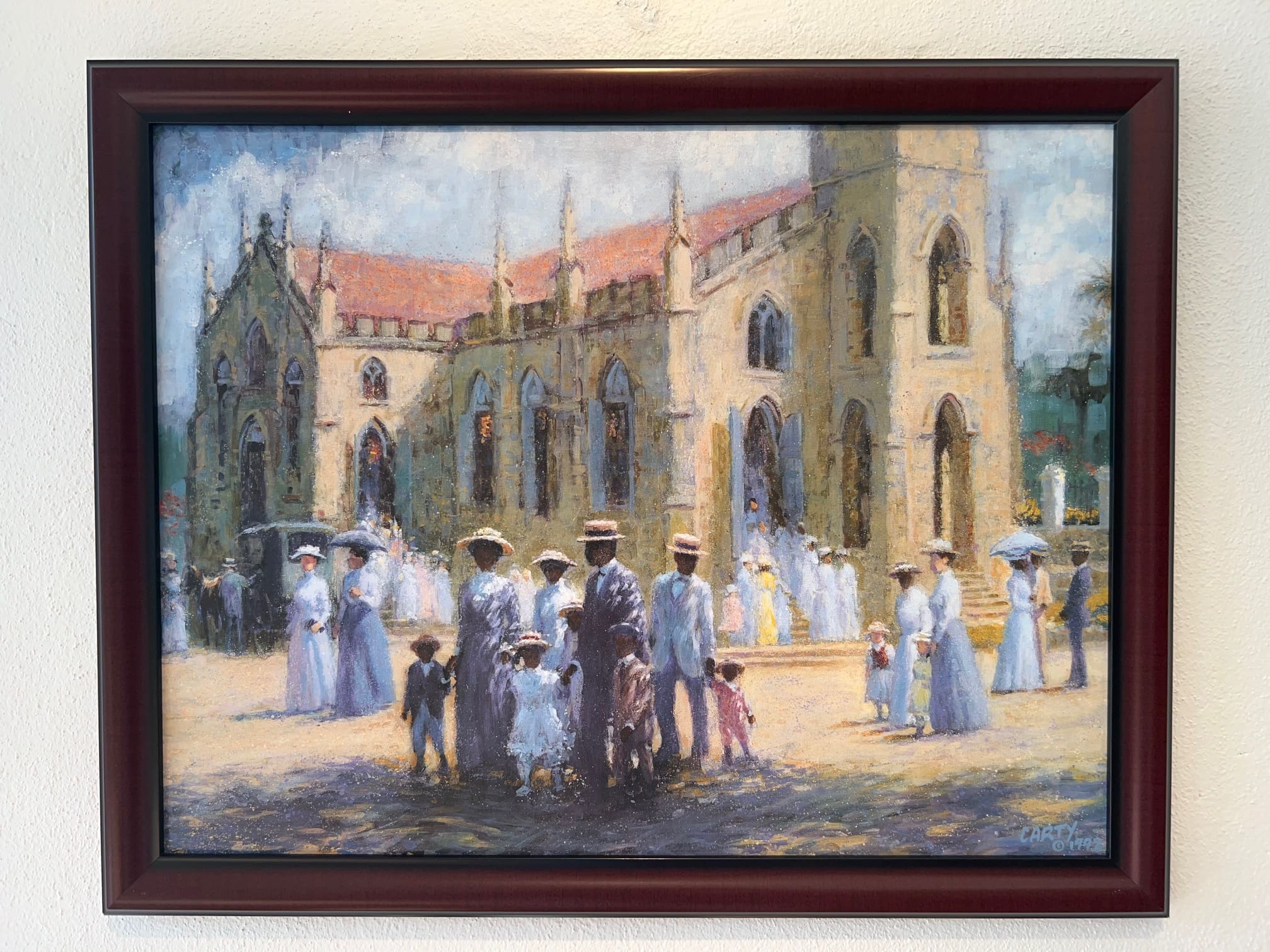 The scholarship continues each year and is open to high school seniors who wish to pursue a career in the arts. For artists who are not interested in entering an art school and wish to submit works, they would also be part of the evaluation process. Stefan encourages all artists to submit their work. It's open to all artists, he said.
Stefan presents three of his works in the exhibition. "Still Waters" is an original acrylic on canvas that "shows the strength and resilience of the black woman through the intensity of her eyes that capture and command your full attention. Her braids symbolize a crown on her head." Early Morning Stroll depicts a father and daughter on horseback taking a morning stroll, acrylic on canvas. The textural piece, 'Moko Jumbies', is a mix of acrylic, broken glass and resin on canvas.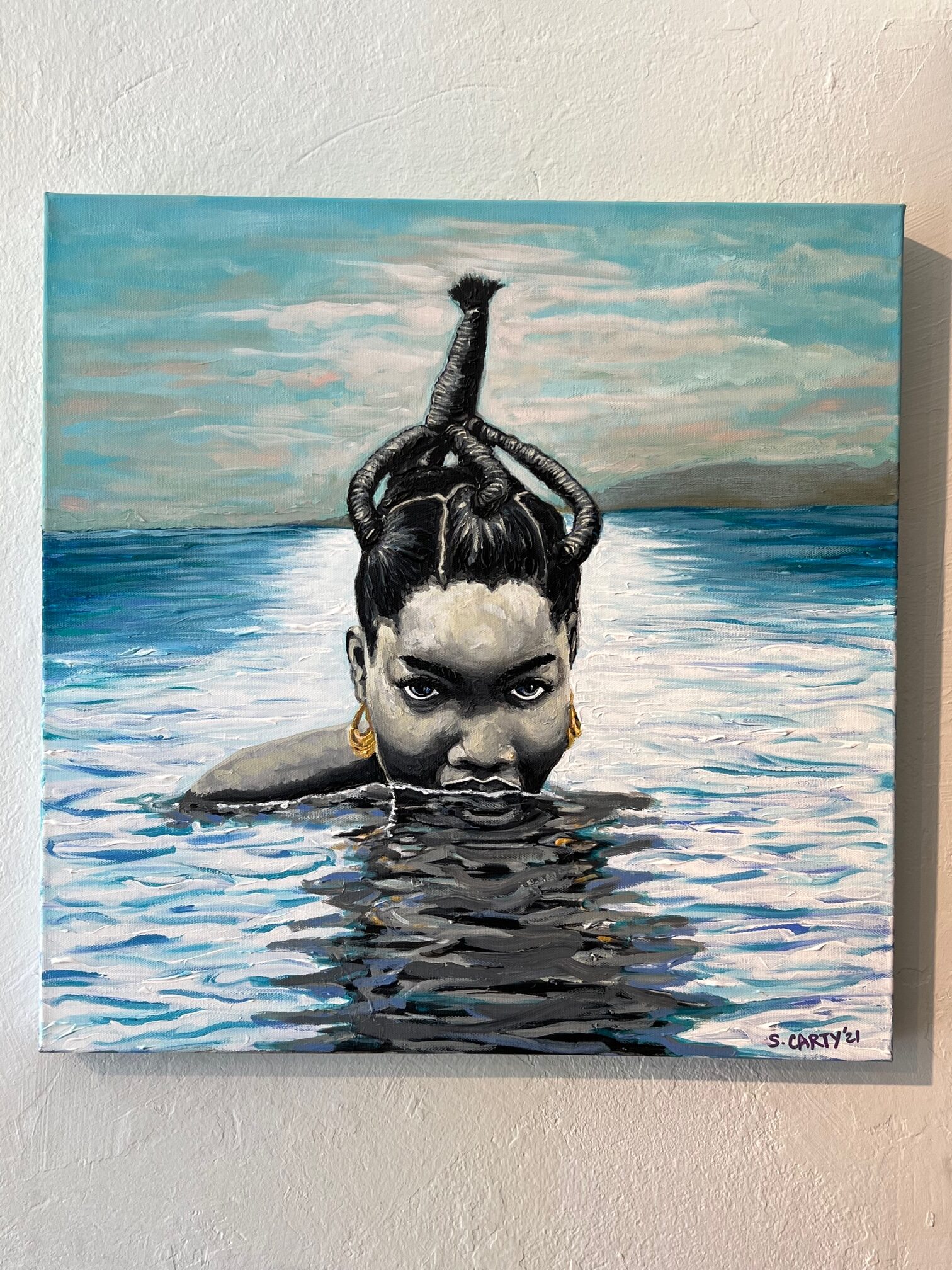 Carty Fine Art Studios' mission is to continue the legacy of life illustration through vivid imagery that captures the imagination. The art is expressed visually through archival paintings and prints of father and son.
Cane Roots Art Gallery owner Sonia Deane opens the gallery to visiting school children to broaden their horizons in their fine art education.
For more information: